Accommodation

Bivvy, tent, hostel, back of the car, under a boulder, howff, bothy, bed & breakfast, the Kyleakin Hilton, Carbost Inn, the Talisker distillery...you choose, I can arrange.

Please note that Accommodation is not included in the price of any of the courses. However, I am able to offer & arrange B&B accommodation in Carbost - a loch-side village at the head of Glen Brittle - famous for being the source of Talisker malt whisky! The B&B's I use are all three to four star, comfortable, with drying rooms & a warm welcoming atmosphere.

There is a wide choice locally if you want to make your own arrangements - from excellent bunk houses - the Old Inn Bunkhouse next to the pub in Carbost is recommended, but can get busy so book early - to comfortable & homely B&Bs - to a selection of hotels.

Recommendations can be made and accommodation arranged for you. Here are some of the best, that I have used for clients in the past.

Main website for accommodation searches all over the Highlands: www.visithighlands.com/accommodation
B & B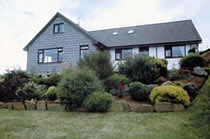 Name:

Murray & Norma Campbell
Address: Langal, 9 Carbostmor, Carbost, Isle of Skye, IV47 8ST
email: norma@langal-skye.co.uk
Tel:

01478 640409
Self Catering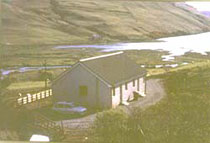 Hostel

Youth Hostel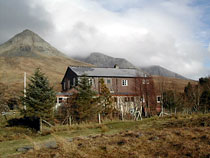 The Old Inn Bunkhouse

Telephone number: +44 (0)1478 640205

Web address: www.carbost.f9.co.uk/
Address: The old Inn
Carbost
Isle of Skye
IV47 8SR
United Kingdom